How do we do it?
---
Plugins
We design and implement extensions for the Moodle LMS platform, optimizing performance and usability according to our clients' needs.
e-learning
We support educational processes supported by new technologies, implementing LMS platforms under the free Moodle software and building digital educational resources, according to the specific needs of each project.
Cloud services
We take advantage of the possibilities of cloud services to help our clients reduce costs and have a solid, scalable and highly available infrastructure. We support the processes of implementation, migration and maintenance of cloud infrastructure.
Open Source Software
We are aware of the power of collaborative work and we focus on a free software oriented approach. We work in the implementation of free software available to all that allow a controlled management of information. We contribute to mutual growth by returning the benefits we obtain, through our own developments that we release on different platforms and by supporting the developments of other communities.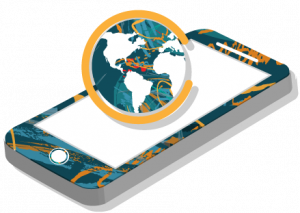 We want to generate impact
---
Social

Part of our income is destined to give a boost to projects that motivate us, mainly those with which we believe we can make a positive impact on the community.
Releasing projects

Many of our developments and designs are available under open licenses such as Creative Commons or GNU/GPL.
Financing projects

We have special pricing for those foundations and NGOs that require our professional services.
Why a Collective?
---
Because we believe in the power of collaborative work where each member has something to contribute and each opinion is taken into account. We abolish hierarchies and work on individual development projected to group progress that we see reflected in the growth of our clients. We seek to contribute to the construction of a healthy and productive ecosystem where ethics, quality, honesty and the common good prevail. We are convinced that from small movements we can create great social and technological changes.