---
Payment via Wompi
The component paygw_wompi, of the "Payment gateway" type, allows the payment of course fees through the Wompi payment platform using the different channels or methods of payment provided by this platform. Functionally it is integrated by:
Payment button
Configuration form
Transaction report
How does it work?
Payment button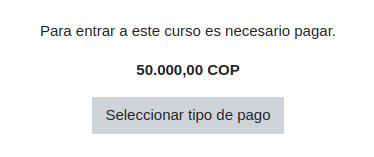 A payment button is visible at the moment a user tries to enroll in a course. The value is always shown in Colombian Pesos – COP as this is a restriction of the Wompi payment platform.
---
Note:
Possible commissions or additional charges by the Wompi platform, which are not managed by the component, must be considered.
Once the user has selected the type of payment and proceeds with the transaction, the Wompi payment window is displayed and the entire transaction is performed on your website with the security and transaction integrity considerations that apply to that platform. No confidential banking information is stored in Moodle, only the notifications received from Wompi after each payment.
Configuration by course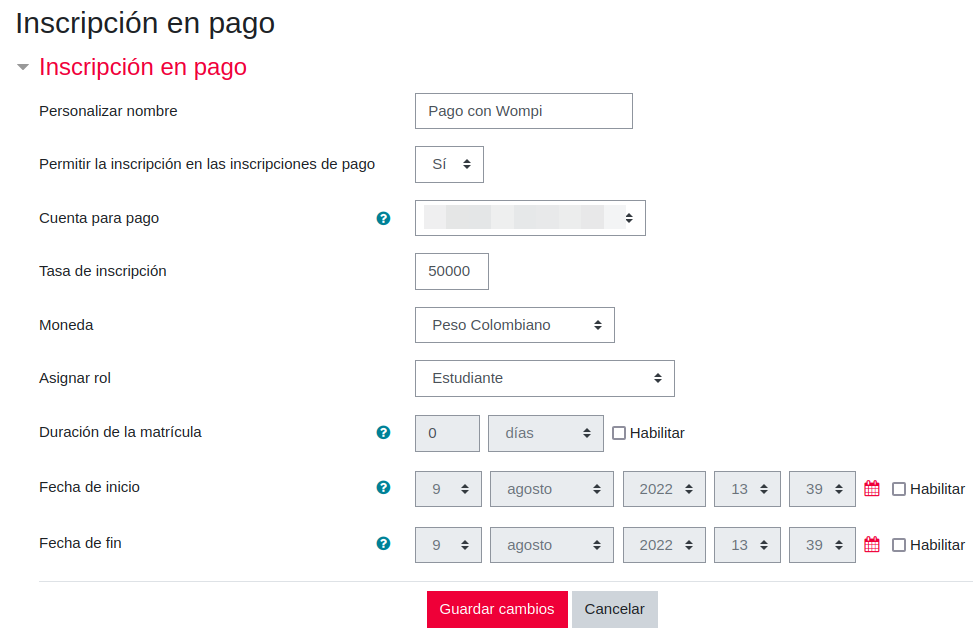 The configuration form is displayed in the paid courses and allows you to define the basic values of the enrollment such as cost, duration, among others.
---
Transaction report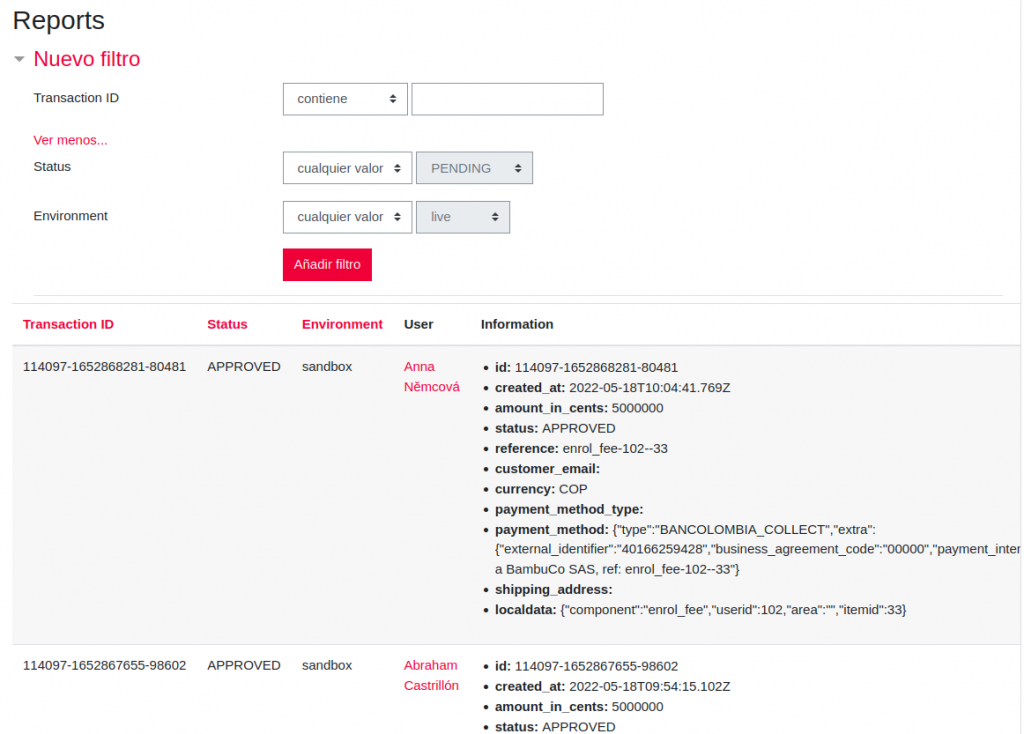 A report shows the transactions made, detailing the status of each operation and the communication information with the Wompi API.
Contact us at
If you are interested in this extension and want to implement it in your Moodle site, you can write us to the email: info@bambuco.co